Kawaii-cutie's Membership card is officially out. Please kindly scroll down for our sprees.


We are bringing in 2 different cards to honour our sweets for supporting Kawaii-cutie.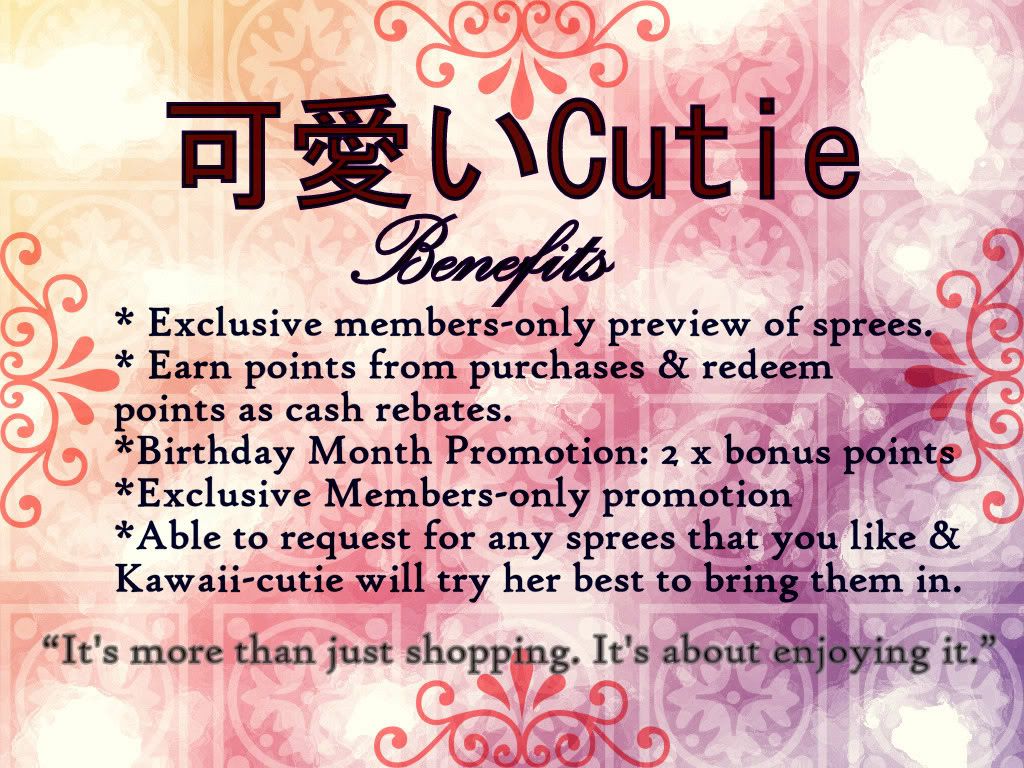 The first card would be Kawaii-cutie's PRINCESS CARD, the points will automatically be accumulated starting from the very next purchase. This card is for all sweets who have purchased a one-time purchase of $190 or have an accumulated amount of $250 and above within 9 months.


This is how PRINCESS CARD will look like, with our PRINCESSES' individual names printed on it: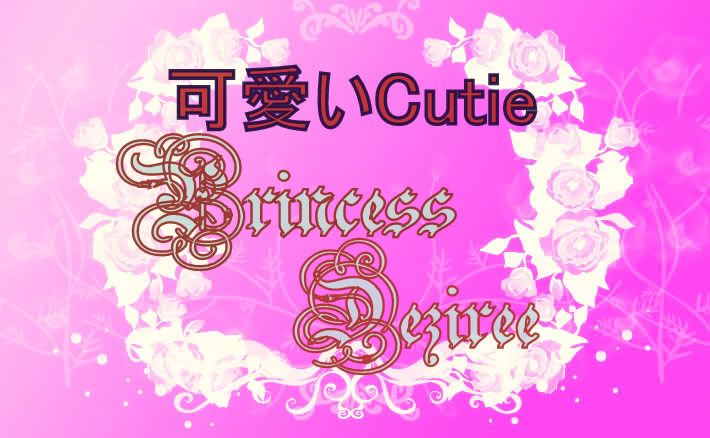 Heard of Victoria's Secret Angels? Kawaii-cutie will be bringing in their very own KAWAII-CUTIE'S ANGELS CARD.


This card is a highly prestigous card, sweets who are in our ANGELS CARD will be enjoying loads of perks and a free welcome gift exlusively from KAWAII-CUTIE as well. The points will start accumulating starting from the next purchase! [:


This card is for all sweets who have made a one-time purchase of $300 for any of our sprees or have accumulated a total of $500 within 9 months


And this is how the card looks like with our individual angels' name printed on it: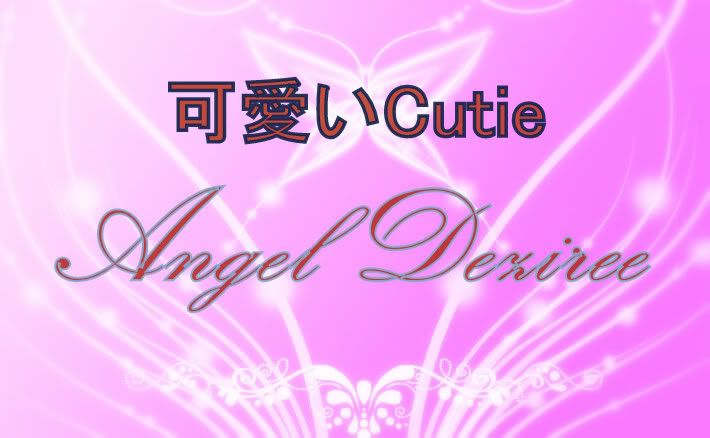 The card will be sent to you as soon as it is ready to our respective sweets.
Each member will be given a card no. and have their names printed on their cards as well. [:
What are you waiting for?
Start joining our membership programme! [: